⭐⭐⭐⭐⭐ Order safely and conveniently at carpetz.de
High quality

Manufactured to the highest quality standards.

Large selection

Carpets in many colors and sizes.

Purchase on account or installments

Order conveniently on account or in installments.
Interior inspiration with viscose carpets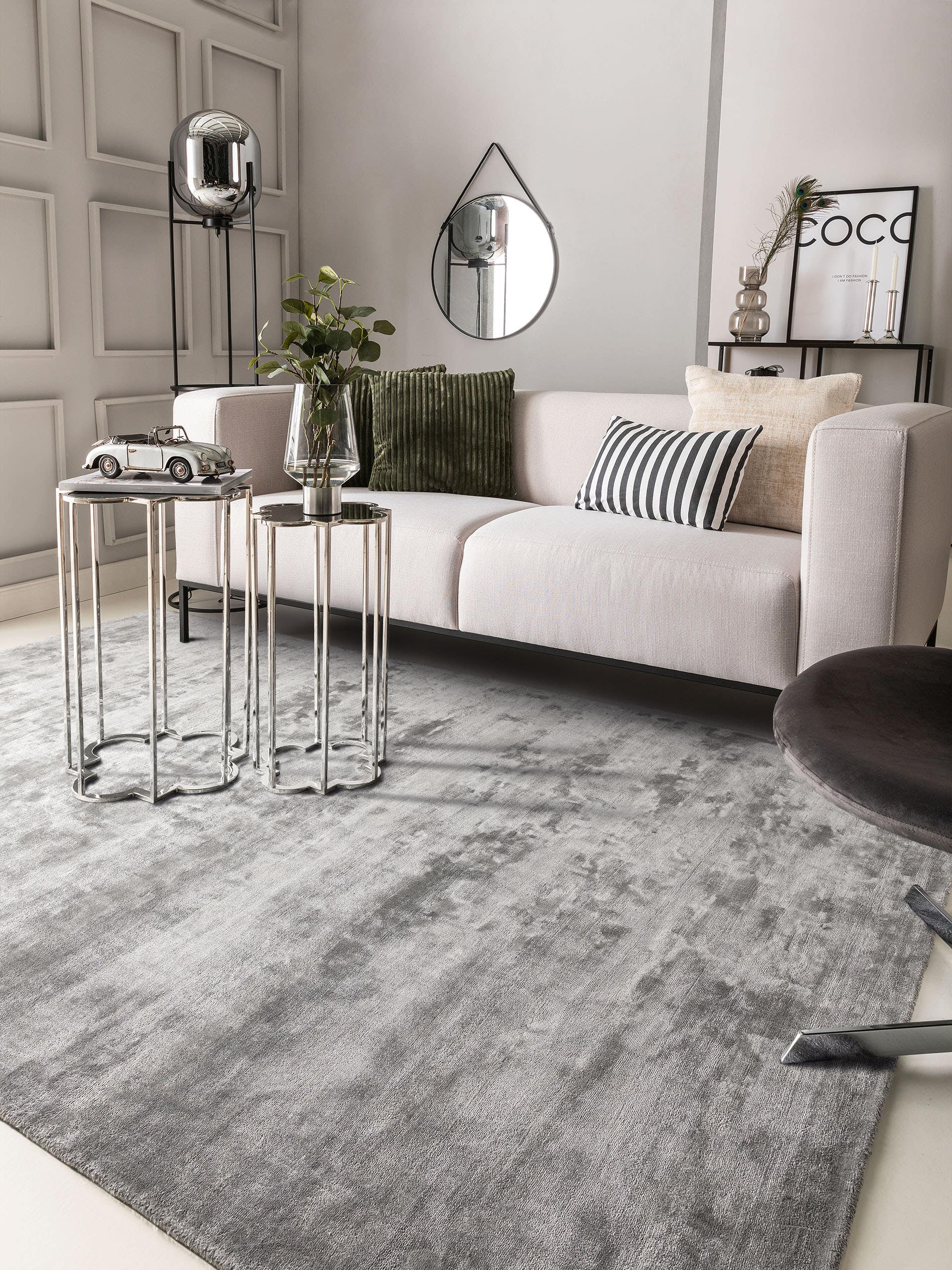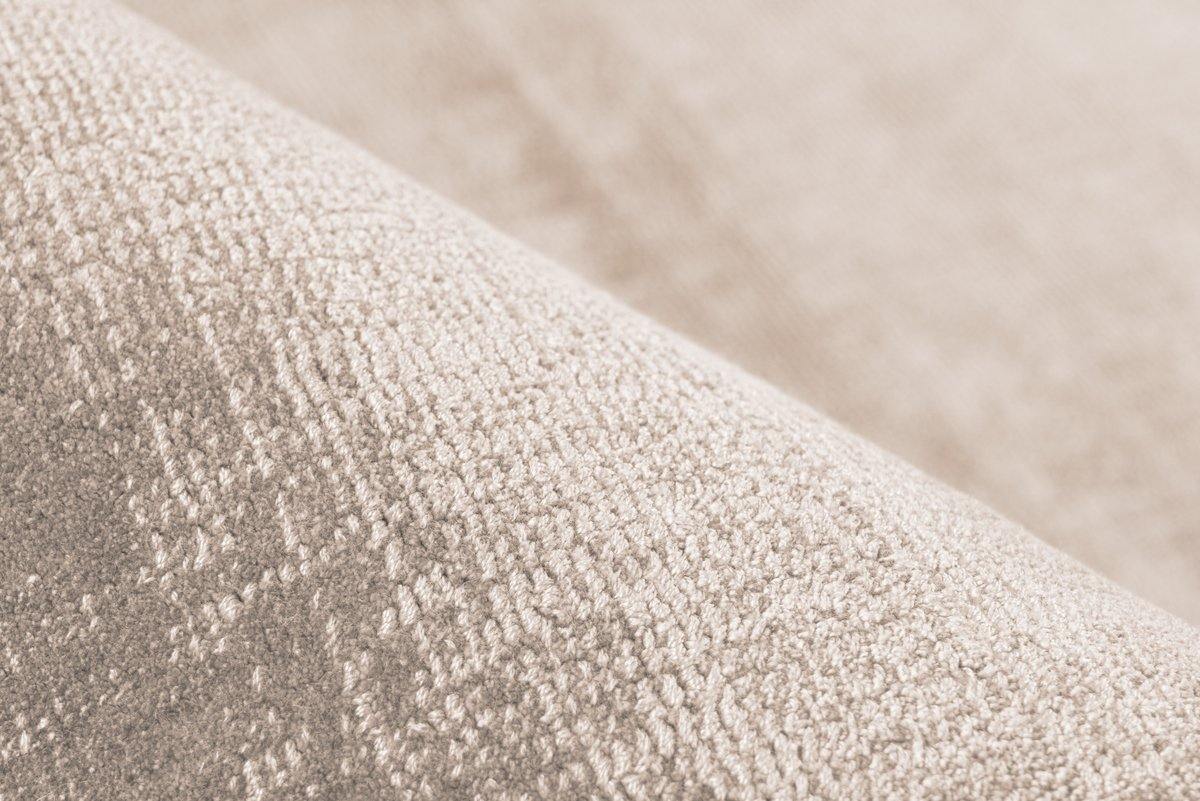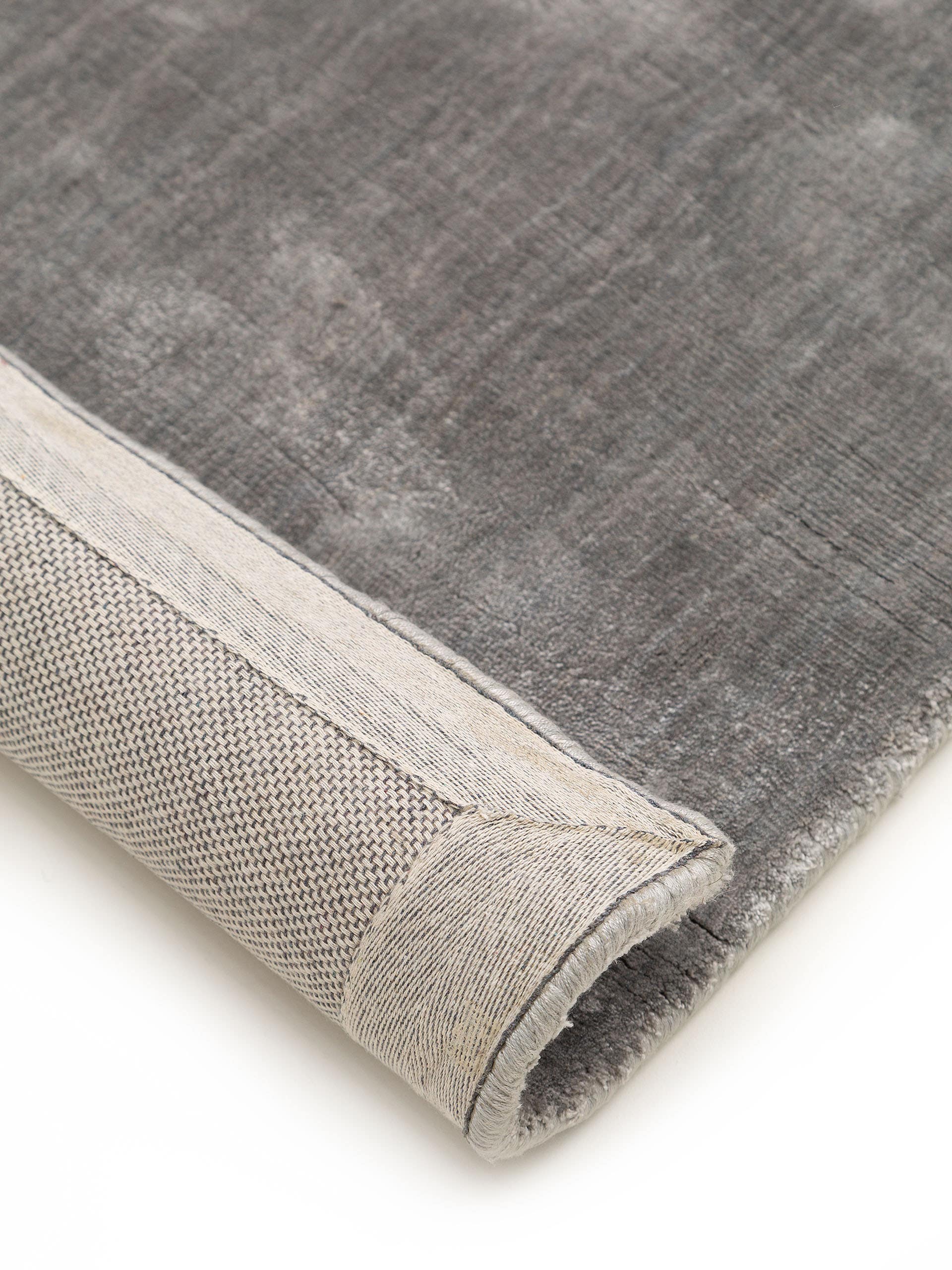 FAQ
What is a viscose rug?

Viscose is a synthetic fiber made from cellulose that is often used to make carpets. Viscose rugs have a silky smooth surface and are available in a variety of colors and patterns.
This is how you clean viscose carpets

Viscose carpets should be cleaned gently to avoid damage or discoloration. We recommend that you have your viscose rug cleaned by a professional. If there is a stain, quickly and gently remove the stain with a clean, damp cloth.
Are viscose rugs easy to care for?

Rayon rugs are generally not as easy to care for as other materials such as wool or synthetics and should only be cleaned with mild soap and cold water.
What to do if the viscose carpet is fluffy?

Viscose carpets sometimes pill, that's in the nature of things. To remove the lint, it helps to vacuum the carpet regularly. So that the material is not damaged, we recommend vacuuming the carpet only in the running direction of the fibers and with a special vacuum cleaner attachment.
How sensitive are viscose carpets?

Viscose rugs may be fine and delicate, but with the right care and attention, you can keep their beauty and quality for a long time. With regular vacuuming, gentle cleaning methods and protection from direct sunlight, you can successfully minimize the sensitivity of viscose carpets and enjoy their elegance in your home.
Is viscose a good material?

Viscose is a wonderful material with many positive properties and sustainability aspects. It is made from natural raw materials such as wood or bamboo pulp and is biodegradable. Viscose rugs bring a luxurious and elegant touch to rooms, while at the same time being soft and comfortable underfoot. In addition, viscose is a breathable material that ensures a healthy indoor climate. Conscious care and eco-friendly cleaning methods can extend the life of viscose rugs, making them a sustainable choice for your home.
How good are viscose carpets?

Viscose rugs are known for their attractive appearance and silky sheen, giving them a luxurious look. They offer a pleasant feel and feel soft and supple. However, it should be noted that viscose rugs, due to their delicate nature, require some care to maintain their quality and durability.
For which rooms is a viscose carpet suitable?

A viscose rug is ideal for living spaces such as the living room or bedroom, where a luxurious and elegant atmosphere is desired. However, due to its delicate nature, it is advisable to place viscose rugs in areas with little foot traffic or in rooms that are less prone to soiling. In rooms such as the home office or the guest room, a viscose rug can also serve as a stylish accent piece.
Viskose Teppiche - Samtiger Glanz für Daheim
Samtig weich und edel schimmernd - Viskose Teppiche sorgen für einen ganz besonderen Glanz in jedem Interior. Die hochwertigen Teppiche beeindrucken durch die exklusive Optik und seichte, bis harte Verläufe, die sich aus dem Cut & Loop Verfahren ergeben. Hierbei handelt es sich um eine raffinierte Mischung aus Schlingen- und Velours-Flor. Durch das auftrennen der Florschlingen, entsteht ein Vintage anmutender Effekt und eine samtig dichte Oberfläche. Die Farbpalette umfasst meist elegante, pastellige Farben, die gut zu den dezenten Designs der Viskose Teppiche passen. Aber auch kräftige Teppiche aus Viskose in Rot, sind in unserem Shop zu finden. Die meisten unserer Viskose Teppiche werden in aufwändiger Handarbeit gefertigt, wodurch jeder Teppich zu einem exklusiven Unikat wird.
Luxus und Nachhaltigkeit - Viskose Teppiche
Leider ist der Teppichmarkt heutzutage noch übersät von Teppichen aus Polyester, also 100% künstlichem Material. Teppiche aus Viskose bedienen sich hingegen natürlichen Materialien. Viskose basiert auf Cellulose, die aus dem Holz von Buchen, Fichten, Bambus oder Eukalyptus hergestellt wird. Die Cellulosefasern werden unter hohem Druck durch Düsen gedrückt. In diesem sogenannten Viskoseverfahren, entstehen hochwertige, weiche Fasern, die sich der Haut anschmiegen und für ein angenehmes Gefühl sorgen.
Vorteile von Viskose Teppichen
Viskose basiert auf einem natürlichem Rohstoff
Es wird kein Erdöl bei der Produktion verwendet
Auch auf Pestizide wird weitgehend verzichtet
Viskose Teppiche sind pfelegeleicht
Viskose Teppiche reinigen - so funktioniert es
Bei der Reinigung von Viskose Teppichen ist Vorsicht geboten, denn mit der falschen Technik oder dem falschen Werkzeug, kann der Teppich beschädigt werden. Es sollte unbedingt darauf geachtet werden, den Teppich in Faserrichtung zu bearbeiten.
Tipps für die Reinigung von Viskose Teppichen findest Du hier
Teppiche aus Viskose online bestellen
Viskose Teppiche werden im Cut & Loop Verfahren hergestellt. Dabei werden Schlingen und Velours-Flor unterschiedlich abgetrennt. Daher kann die Farbe im Gesamtbild leicht variieren. Sollte die Farbe nicht der gewünschten Optik entsprechen, kann der Teppich 14 Tage ohne Angabe von Gründen, retourniert werden.